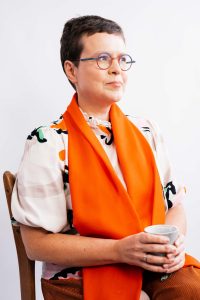 You are a 40+ top woman who is in a nerve-wracking race against time to fulfill her soul desire: a last chance baby!
This is what you miss so much in your otherwise successful life.
You want to go for it / go further. At least, that's what you think.
But still… it blocks on one specific emotional or practical issue, such as…
"I doubt whether my desire to have children is big enough and whether I would do this based on the right motives"
"I keep getting stuck on the question whether I can have a baby in combination with my challenging professional life"
"I have been in a fertility process for some time now, my emotional resilience is exhausted, I can no longer continue like this"
"underlying loss (e.g. previous pregnancy loss, abortion, repeated unsuccessful fertility treatments,…) feels like a trauma that I get emotionally stuck on"
"I want a baby, but my partner does not/ no longer."
…
You want support asap because you have no time to lose.
Do you recognize any of this? Let's take the bull by the horns together.
This is the essence of my 1:1 coaching programme 'child wish dilemma'
With a deep- dive of personal guidance, I will look at your urgent question.
I help you get out of the circle of thoughts, emotions and practical considerations that are gripping you right now..
Every month counts in your race against time to fulfill your baby wish!

By now working together for a bit more then one month, you save a lot of precious months of time.
The coaching programme in practice
This programme offers a short but powerful answer to one specific struggle that blocks your desire to have a baby.
 1:1 coaching programme 'child wish dilemma'
(max.) 5 weeks
individual coaching session(s)- live of videocall (half a day (2,5u) or 2 x 75 min.)
+ 1 final session- videocall (50 min.)
We deep dive into your struggle in a powerful half day session, which you can also have as 2 separate sessions.
You get an extra, final session.
Don 't expect dry conversations. We get to work with tough reflection quesions and coaching tools with which we bypass your ratio and sink to your feelings and subconscious.
Inspiration sheets, with my feedback 
We get the most out of this short collaboration because you prepare the session well and deepen it between the sessions.
You will receive inspiration sheets with exercises, completely tailored to your specific question.
I tune in to your results and you receive my feedback.
7/7 Whatsapp- / E mail- support
Do you need support, do you have questions, would you like to give feedback about the in- depth exercises… I will be there for 5 weeks as a sparring partner and sounding board.
Send me a Whatsapp of e-mail message and I will answer you the same day.
EXTRA : your (possible) partner can participate in the programme at no extra cost
Do you have a partner? He/ she is very welcome to go through the programme with you (partially or completely) without me counting this as a partners conversation. You choose.
Still need more in- depth guidance afterwards? Then you can possibly move on to a tailor- made follow-up programme or my 5 months 1:1 coaching programme.
Take a short cut
You receive instant support for an urgent, well- defined struggle that blocks your desire to have a baby. You are no longer alone with it.
You take an important short cut and gain extremely valuable time.
You see new perspectives, you can move on. Emotionally you feel peace, relief.
This 1:1 coaching programme 'child wish dilemma' costs 625 euro.
This programme also has its limitations. This decision making process is not a quick fix. It is a vital transformation process, that requires a profound aproach. For example, for process guidance about the complex step towards egg and/ or sperm donation, the 1:1 coaching programme 'egg and/ or sperm donation' is appropriate.
Are we going to work together very soon?
 
As soon as I receive your answers and find your question suitable for the 1:1 coaching programme 'child wish dilemma', I will send you a number of possible dates to immediately schedule a coaching session.
Do you want to get some questions answered before you get in or do you want to connect briefly to feel whether there is a click? Feel free to write it down in the answer box under 'Do you have any questions?' and I will (video)call you very soon at a time to be agreed.